GUIDE TO CONSPIRACY THEORIES

From the beginning of time, the mentally unstable have turned healthy skepticism and questioning authority into a madhouse of unpredictable, unprovable, and unimaginably nonsensical theories.
The eternal unanswerable question is "Why?" Why would the government fake a moon landing, house alien life forms, cover up the paranormal, or orchestrate a terrorist attack? The reason we don't know "why," is simple: because it's not true. (READ MORE)
~*~*~

GUIDE TO SEXY (ft. Tara Lynn Foxx)

I was sitting on the Southwest Airplane, going to San Francisco to shoot some awesome porn, when I decided to write this list on a barf bag! I didn't have anything else to write on so I said fuck it; at least it makes a great picture!
A few months back, Alex wrote a Guide to Un-Sexy… I thought it was pretty good…. So I am going to be a copy cat and make my own Guide! Now that you know what to steer clear of… I want you to know what is really sexy! No whale-tails are not sexy… but a cute set of matching bra and panties are! For the girls who need some advice to the guys that need help in the sack… I am here to help! (READ MORE)
~*~*~

GUIDE TO THE RIGHT

There's a political schism in this country that has been exported throughout the Western Worldthrough religion and an imaginary system of values which should never be part of global or national policy to begin with.
It seems only right that someone attempt to explain the points of view commonly associated with the Republican Party in a manner as backward and convoluted as humanly possible. (READ MORE)
~*~*~

GUIDE TO PROHIBITION

Hopefully, we've all had a decent-enough education to know that at one point in American History, the consumption and sale of alcohol was strictly prohibited by the United States government. Fortunately, this occurred at a time in History when our government could learn from their mistakes and push "we fucked up" initiatives after stupid decisions had cost the lives of many citizens and made the bad guys more powerful. (READ MORE)
~*~*~
As we are all no doubt aware, society–more specifically, modern western progressive society–has become more concerned with freedom from religion than freedom of religion. Every religious group believes in essentially the same bullshit, but where they differ from the sects of their neighbors, they define themselves as wholly separate entities.
Throughout history, the frightened and bewildered have distanced themselves from religious "crazies" by establishing their own backwards faiths, and that's why we have so goddamn many. (READ MORE)
~*~*~
GUIDE TO SLAVERY

Race has certainly become a hot-button issue once again. Along with stereotypes and common prejudices, there are many ways by which people of various races and creeds can be misunderstood and misconstrued. It is important to learn the facts about a background in order to better understand a people; however, history–like individuals–can often be severely misinterpreted. And this is why I bring you: Shit you didn't know about the Slavery! (READ MORE)
~*~*~
GUIDE TO KARAOKE

Allow me to begin with a bit of unconventional news. It was a typical Friday night at a Karaoke Bar in Stamford, Connecticut when shit went south. When a 25-year old girl started singing a Juanes song, 6 bitches got hostile. First, the shouting and booing escalated…which is understandable. Then, these 6 women viciously attacked the singer–punching, kicking, chipping teeth and pulling hair. The woman wasn't significantly injured, but judging by the mugshots, the 6 attackers were hit by a fucking bus. (READ MORE)
~*~*~
GUIDE TO DIRTY WORDS (And When To Use Them)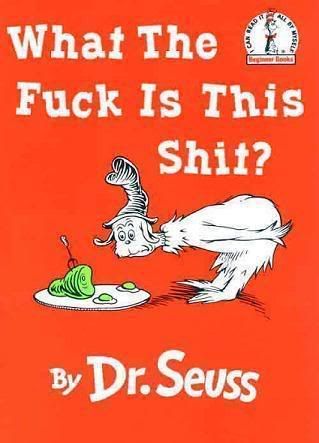 There are a seemingly countless amount of filthy terms and phrases out there. Some, we use every day. Others tend to be cringe-worthy and unmentionable in certain circles. There is absolutely nothing wrong with being offensive, politically incorrect, or verbally abrasive, but you must understand that some phrases carry more weight than others. (READ MORE)
~*~*~
GUIDE TO UN-SEXY

The truth is that in the hands of the wrong people, something with convoluted sexuality (like "sexting") may have the potential to be dangerous. But for the harmless, law-abiding, sexual creature, whatever doesn't fuck you can only make you harder. This is a guide to those elements of sexuality and weirdness that put one over that thin red line that divides the objectively kinky from the universally creepy. (READ MORE)
~*~*~