Surely–by now–you've seen, or at least heard about, the internet phenomenon called Basil Marceaux. What started as a Tennessee local news open forum for Marceaux to present his reasons why he should be elected Governor turned into a worldwide clusterfunny at his own expense. For those of you who haven't seen the "video that started it all," take a look:
I wouldn't hesitate to call Marceaux an American Hero; as not doing so could and should label us hypocrites…potentially. He (supposedly) served as a Recon Marine in some war at some point, making him a Veteran of the armed forces for–shit–at least a semi-legitimate period of time. He's also a self-described "Great Man," which you could pretty much just accept as truth, because–what the hell? How can you deny the legitimacy of a disciple of the new Republican party with 3 teeth to his face who introduces himself as "BasilMarceaux.com?"
The deeper you dive into the man's existence, the more precious treasures you resurface with. His website–his own handiwork–reeks of unfounded superiority and delusions of grandeur. The mechanics of his overall concepts and ideology concern me greatly; however, his past failed attempts paired with the fact that he only managed to rake in about 1% of the vote give me an unparalleled degree of optimism for humanity.
Here are some of my choice excerpts from his website (and don't worry about having them taken out of context because, honestly, there is no context):
"I argues that the county legal system makes most of the oath takers to break their oath and to refused to listen to U.S, Supreme Court order to balance the budget through False arrest, linking the county to Slavers, Kidnapper extortionists. Racketeers, jury fixers, and all felony crimes."
"Education, let us put phonics back in school if you can not read you can not do History, Math, English. And that where we are now. Let make it mandatory in high school to read the minutes to the U.S. Congress, the Congressional Globe the real history of the U.S"

"Things I done for my citizens"
"WHAT IMPORTANT
1. Education
a. School violents
b. Add reading of the minutes to the U.S.Congress mandatory
c. Get more of the lottery money to 1-12
2. Equal Health care
a. a free gift program
b. take a look at and redo all mandtory insurance programs
c. See why dental is not in most plans a tooth aches hurt more than a back aches and no teeths depresses people"
Ultimately, we have one person to thank for this continuous political fuckery: Sarah Palin. I know what you're thinking…"Sarah who?" But, yes, for those of us who choose to remember she exists, the former Governor of Alaska may be solely responsible for the political Dark Age we currently find ourselves wrapped up in.
Not only did Palin make it acceptable for the ignorant and dumbfounded to hurl themselves into the political spectrum, she also made it standard operating procedure. Somehow, some way, it has become noble and respectable in the Republican Party to be an irresponsible and arrogant (what's the politically correct term?) shit-for-brains.
It is through this notion that political discourse has become less about the motivations and ideologies of the people in question and more about their ability to dress themselves in the morning. Unfortunately–because we're the greatest country in the world (love it or leave it)–we are responsible for exporting this brand of political caricature to the rest of the Western world.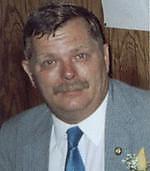 Basil Marceaux is a nincompoop, but you didn't need me to figure that out for you. There is no conceivable danger of him ever being elected to anything. But that's not to say that Basil Marceaux will disappear or fade into obscurity. This recent meme created by his television appearances (and pretty much any video where he opens his mouth to string "words" together into "sentences") will almost certainly spark the imaginations of those who identify with his "politics."
From this, many more Marceauxs will emerge.
Consider Basil Marceaux as the average redneck fucktard. All they need is someone who can formulate these ideas and concepts into comprehensible language and then they will have a viable candidate. And while we can rest easy knowing that there are bright people in this country who would never let such a thing happen, we must also keep on our toes–because after all–Palin was elected governor of a fucking state…and let's not forget who led this entire country from 2000-2008.
But for now, have as much fun as possible being in on this nationwide joke at the expense of a fat, slow-witted, toothless Veteran called BasilMarceauxdotcom. I know I will. Amen, and everyone, have a nice day.