Everyone loves Muppets. If you don't love Muppets, I don't want to know you. Surely, we've all grown attached to the Muppet Super Stars; the ageless, timeless characters who have given us hours of enjoyment…made us laugh, and more importantly, question ourselves for watching puppet shows as mentally stable adults.
But for the true Muppet fan, there are many unanswered questions. What is Gonzo's relationship with the chicken? Why does Robin sit halfway down the stairs? And who was that Muppet and why the fuck doesn't he have his own movie?
Today, I'll examine 10 Muppets you may or may not have seen before, and why they deserve your recognition.
10. The Count's Brother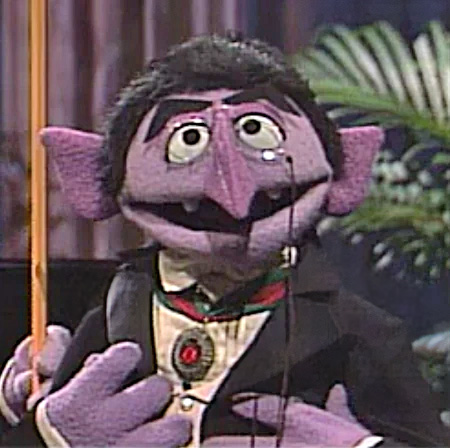 You can cut the tension with a knife when Count Von Count's measurement-obsessed brother comes to visit. He looks like a duplicate Count muppet the boys and Henson didn't have a matching nose and ears for and decided: fuck it.
While the Count's brother isn't a particularly stirring character, I'd love to see them become a couple that is seen together more often. Think about it! They'd be like an obsessive compulsive Bert and Ernie!
9. Timmy Monster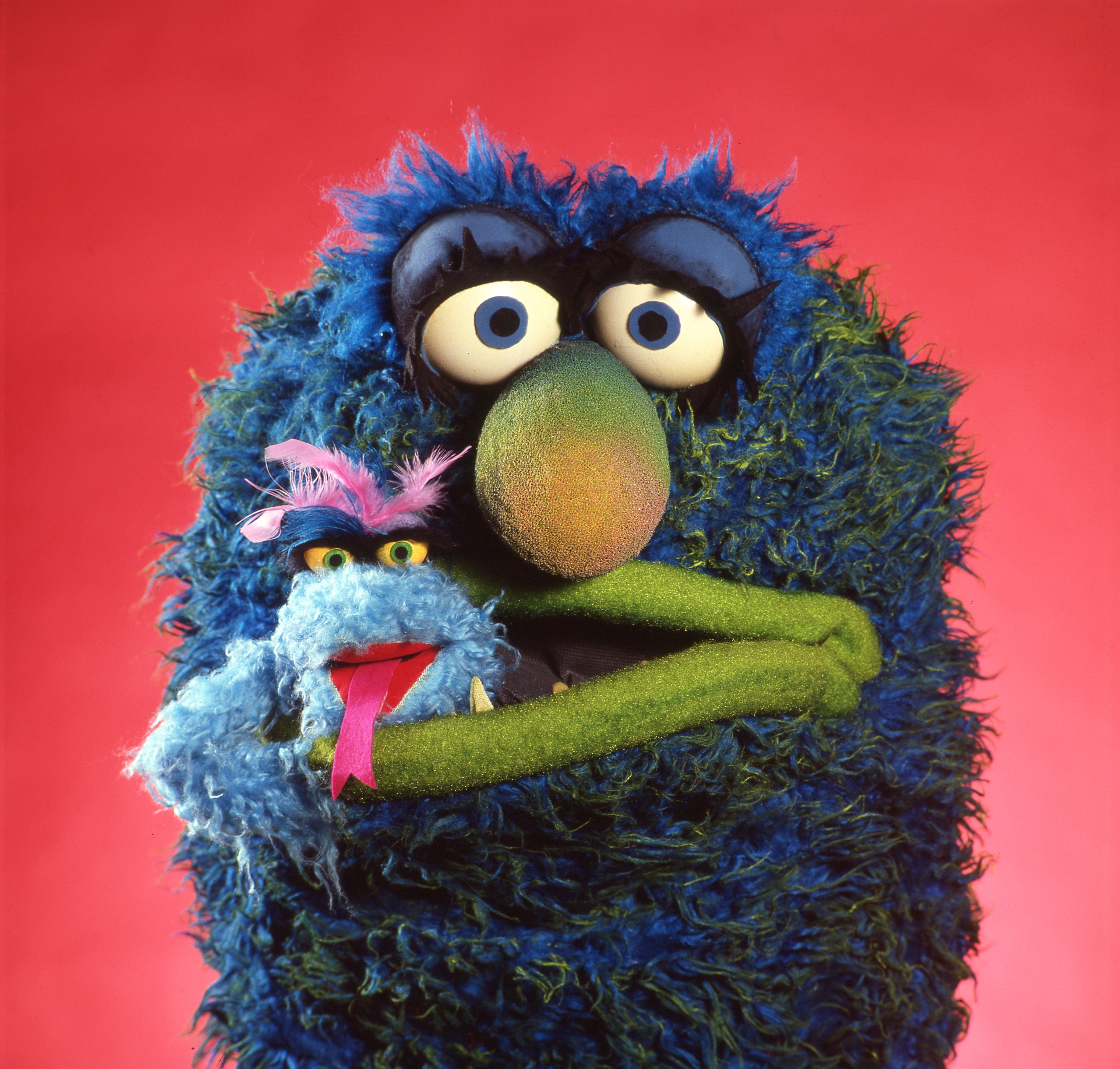 Timmy was one of those monsters that you didn't see very often and changed his image so much that you might not know him again if you saw him.
Although, it's hard to miss a giant wearing a blue carpet, he could never really stand up to the likes of Sweetums.
I'd have to suggest they bring Timmy back. Perhaps in some kind of Muppet Show special where Murray the Mediocreguest stars as the monster-hating uber-racist.
8. Purple Guy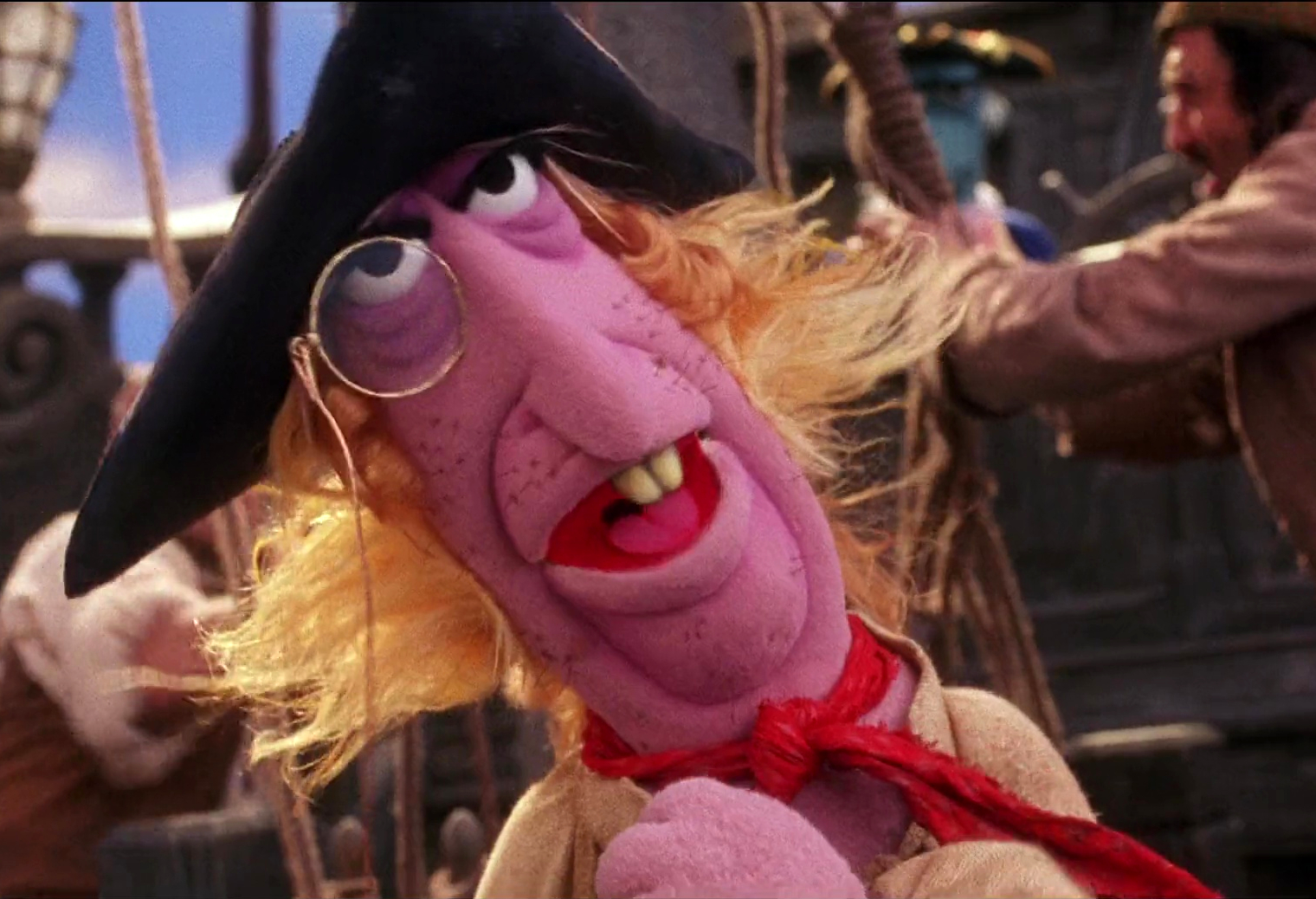 His career peaked as a nameless background character in Muppet Treasure Island and Muppet Wizard of Oz, but Pink/Purple Guy is a treat to behold. He could be anything from an aging backwoods redneck to a sleep-deprived, acne-scarred Craig's List killer who masturbates at the Library.
See? Sesame Street taught me to use my imagination (see Bert and Ernie soliciting a little girl in the background)!
7. Shakey Sanchez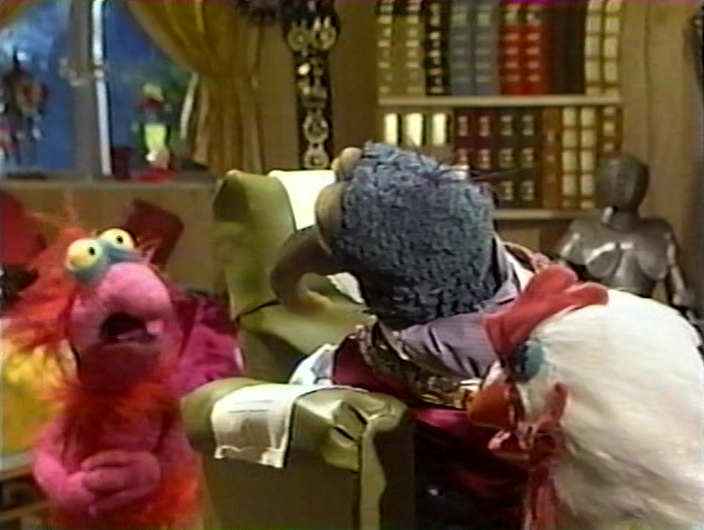 There isn't anything especially significant about Shakey, aside from his drug-addled constantly surprised expression. He made his several appearances on The Muppet Show before he was taken away for trying to sell Trucker's Stay Alert pills to Prairie Dawn.
I'd like to see a back story to Shakey before I die. Maybe something along the lines of: born on Sesame Street but had to pack up and leave because Telly was always waiting outside his house and Mr. Snuffleupagus kept calling for blow.
6. Mert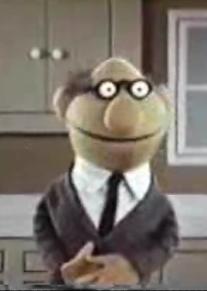 Mert is a businessman and a real man's man. He's so manly, his whole body is shaped like a dick. I would buy just about anything from Mert. Mostly because I feel bad for him.
He's just trying to earn an honest living selling La Choy Chow Mein and Delbert the fucking dragon keeps getting in the way. Delbert used to be the star of the commercials and dick around with housewives. Then my man Mert came along and changed the game!
This resulted in Mert's house being burned to the ground and him losing everything. Next time, maybe Mert should think twice before trying to out-do a fucking dragon!
At least Mert can take some comfort in the fact that he's not Fred. Fucking Fred looks like a sex-doll.
5. Big Mean Carl
Carl is the worst kind of glutton: he's a compulsive cannibal. Well, I guess I can't really call him a cannibal; because I don't know what the hell he is, let alone what he eats. Suffice it to say, he eats everything and everyone.
This bucket-mouthed monster is notorious for his various themed segments that just turn out to be a ruse to disguise his plot to murder and devour his "friends."
One of the highlights of his career was performing with the Smashing Pumpkins…it's only a shame he didn't think to eat Billy Corgan before he could record a solo album.
4. The Tastee-Freez Guys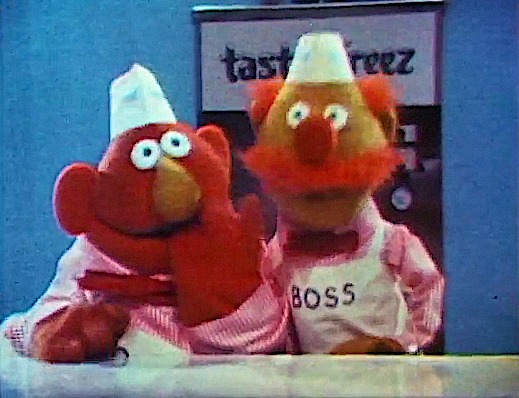 The Tastee Freezguys (Homer and Boss) seem like a potential precursor to Bert and Ernie, which may explain why they appeal to me so greatly.
Is there any more effective formula than the rigid control freak and his dopey, chubby, near-retarded best friend? I don't think so.
3. Bruno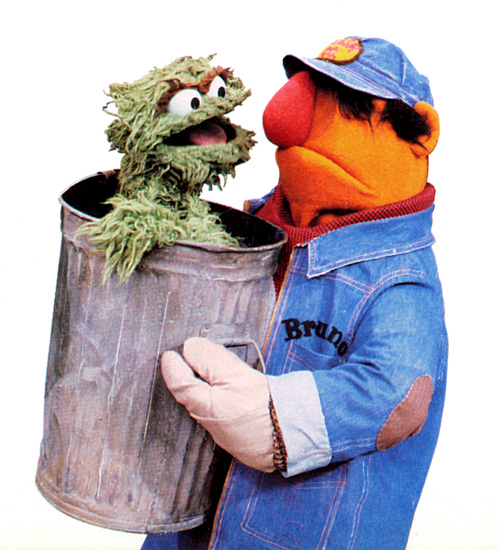 The story of Bruno the Trashman is a tragic one. Monosyllabic and arguably uneducated, Bruno's life was essentially built around hauling a smelly green cunt around Sesame Street in a trash can because he was too lazy to walk.
Bruno deserved much more respect than he was awarded; especially for putting up with a Grouch (who we later found out was perfectly capable of walking on his own).
According to Muppet Wiki, Bruno grew old and started to deteriorate, at which point, he was scrapped and never re-made. So, the next time you're out with your friends, tap some beers together for your old pal Bruno. He'd carry your ass around even if you're a total asshole.
2. Digit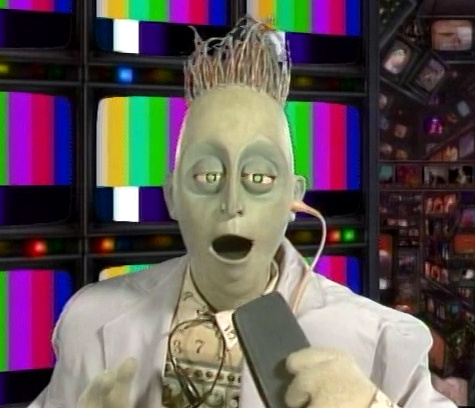 Digit was the Muppets' own personal Max Headroom. Eerily human-like and robotic, he seems to have a solid enough presence to pull off a massive comeback. If he can frighten Bill Cosby, he must be on the right track.
The best dual-quality about Digit was that he managed to be a puzzling figure that children could laugh with/at while continuing unfailingly to be what nightmares are made of.
1. Roosevelt Franklin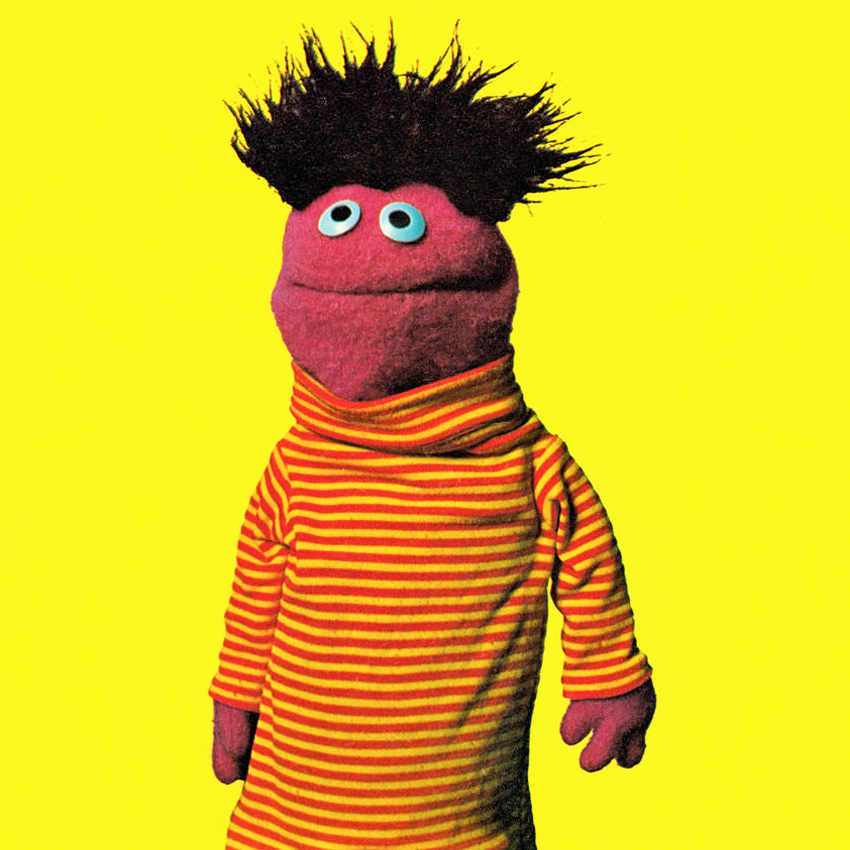 If you've ever asked yourself "when did purple become the new black?" your answer lies at the dawn of Sesame Street with Roosevelt motherfuckin' Franklin. This little guy added a rapid shot of color in the faces of all those other honky muppets while managing to be so fucking money that his own school was named after him!
Looking back on the antics of this character, it is clear that he was a shameless stereotype that blew his load all over conventional Muppetry. He even went so far as to record his own album.
He was dropped from the Sesame Street family for obvious reasons including perpetuating and encouraging hilarious African American stereotypes and for being in control of a school that was (I assume) too hot for TV.
But perhaps the most significant thing about Roosevelt Franklin is his undoubtable inspiration for the beloved puppet, Franklin, from Arrested Development.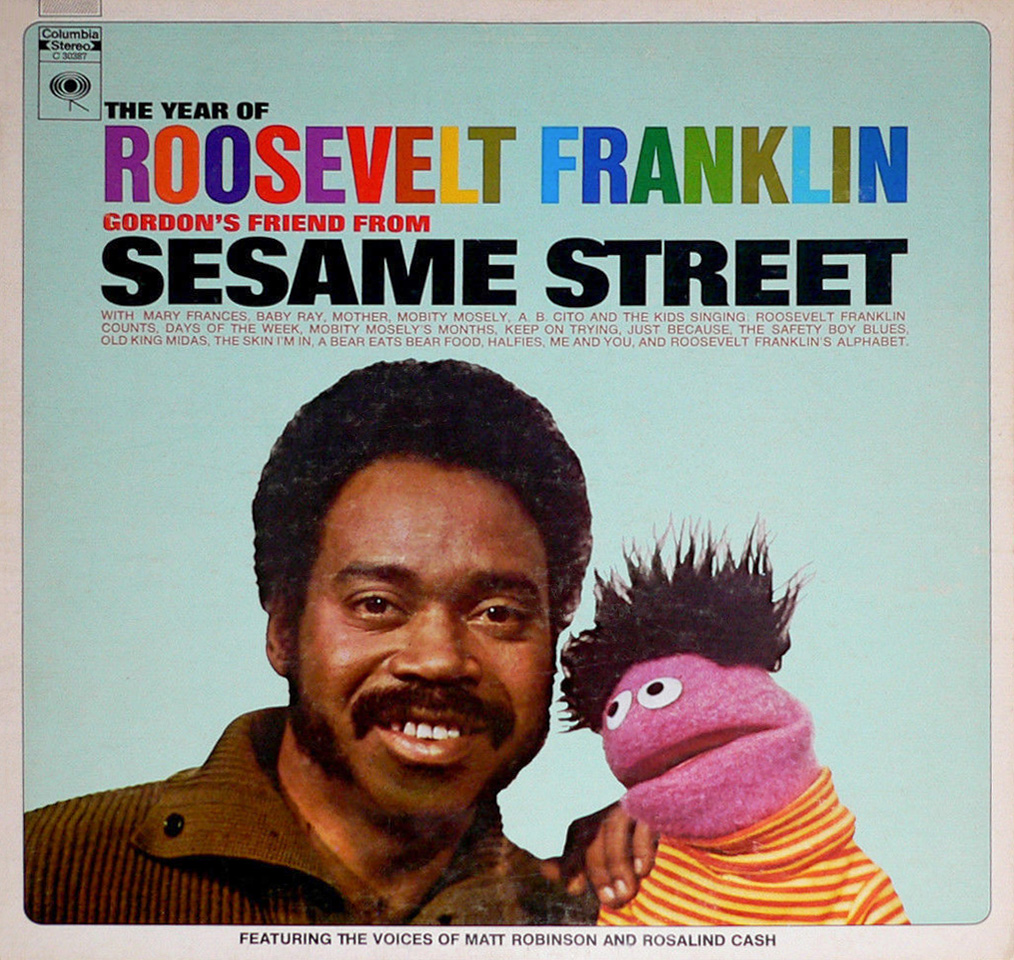 This proves once and for all that Roosevelt isn't really gone if we find a way to remember him.
(return to Main Page)